On September 17-19, the 25th INTERGEO was successfully held in Stuttgart, Germany. South Group made a showing at the exhibition with its full range of products. The rich product categories and solutions that keep pace with the times have attracted the attention and appreciation of international users.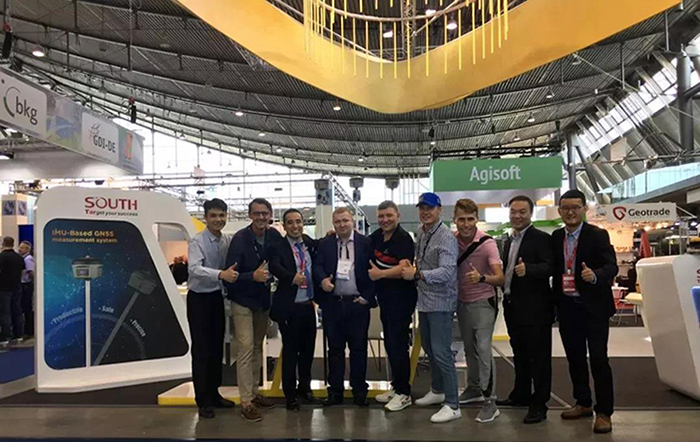 There are 10 areas in the exhibition. The number of registered participants exceeds 18,000, and with an exhibition area of 30,000 square meters. The scale is huge and no wondering being called an international convention and trade show geodesy, geoinformation and land management. It was the 17th time that SOUTH has participated in INTERGEO, and this year, more new stuffs were presented to the public. Traditional equipment such as total station and RTK; UAV LiDAR system; and emerging equipment such as high-precision satellite navigation and positioning equipment, intelligent unmanned boat and high-speed rail precision measuring equipment, the whole line of high-end equipment and solutions for geographical information and cross-industry applications have made a wonderful appearance. It has changed the consistent impression of international users on the "only equipment provider" of SOUTH.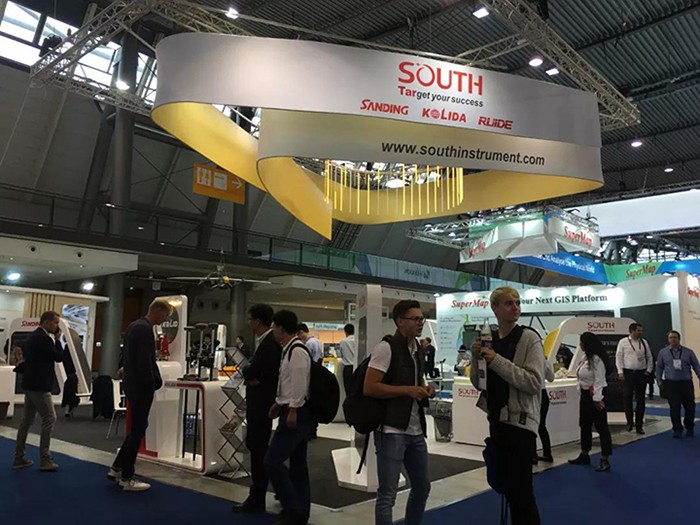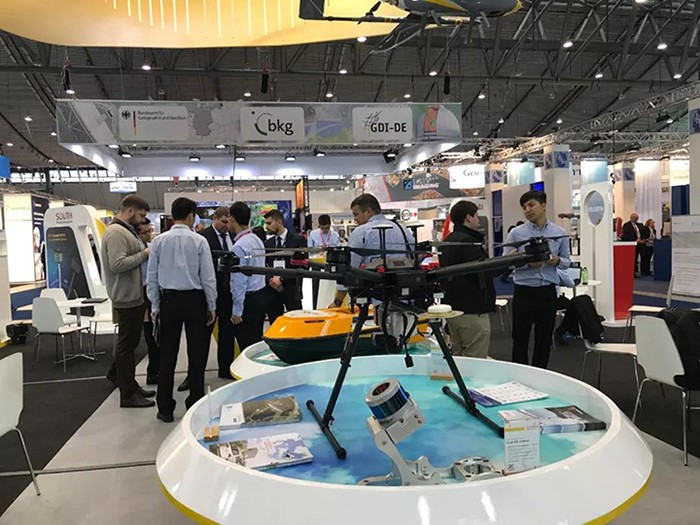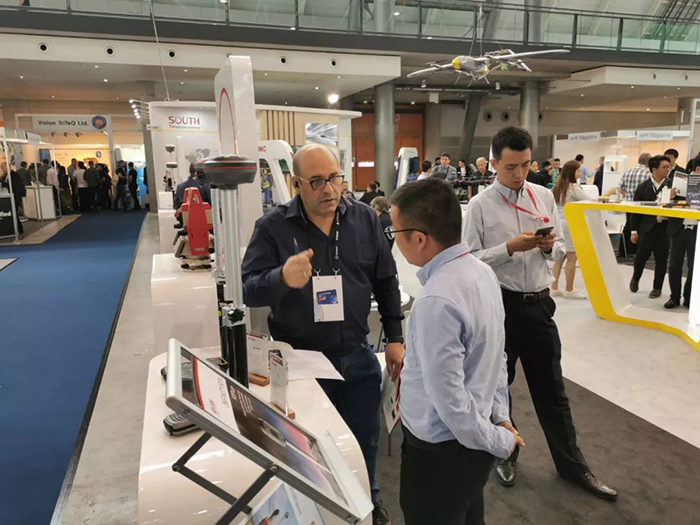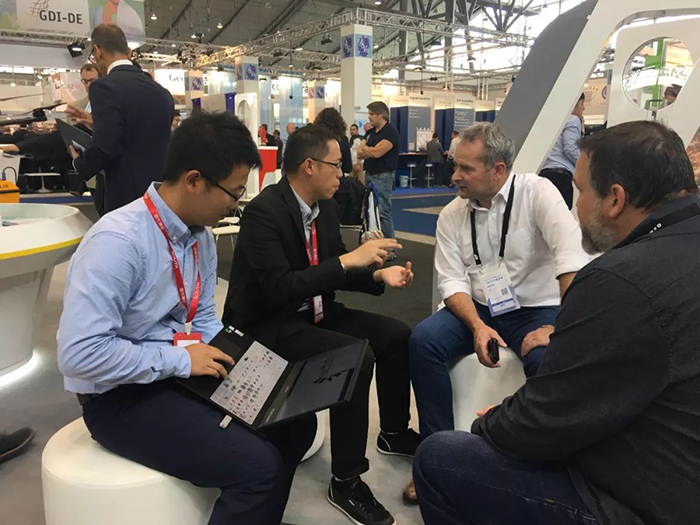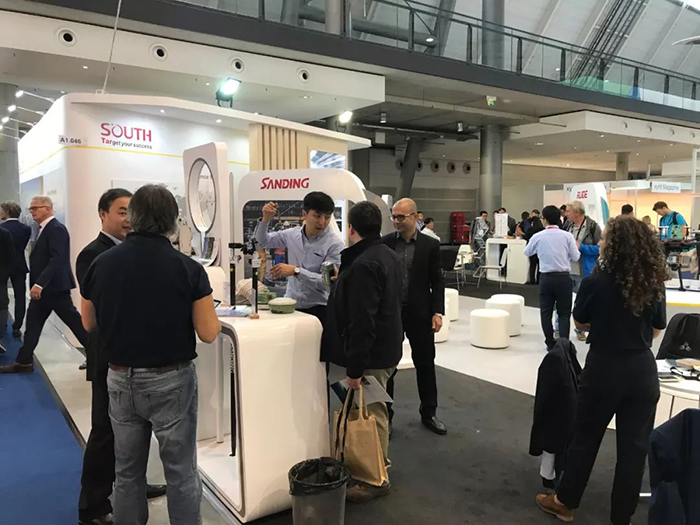 This year, SOUTH has gone further on high-end optoelectronic equipment. The first Android total station on the market, with 2,000 meters reflectorless range—A1. It was its first appearance overseas and received great attention.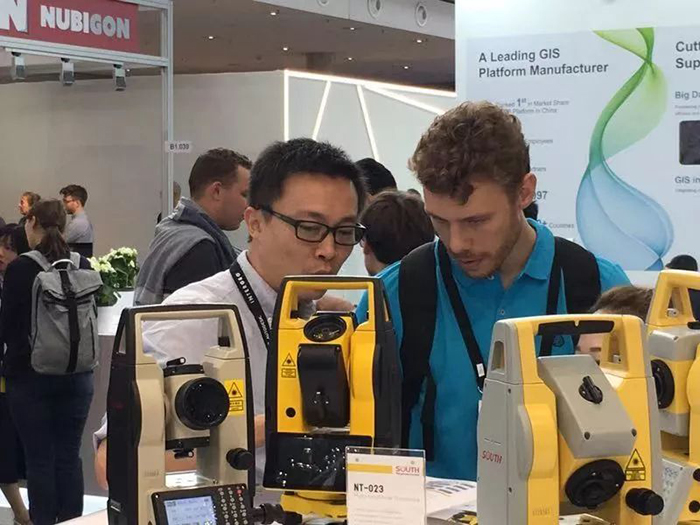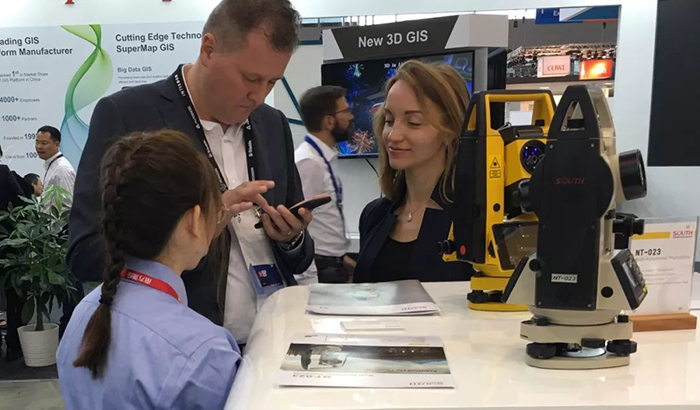 High-precision RTK products bring more surprises to customers. SOUTH imaging RTK system—Insight V1, with centimeter accuracy, ultra-long-endurance, cloud platform data processing…. It can adapt to complex working environment.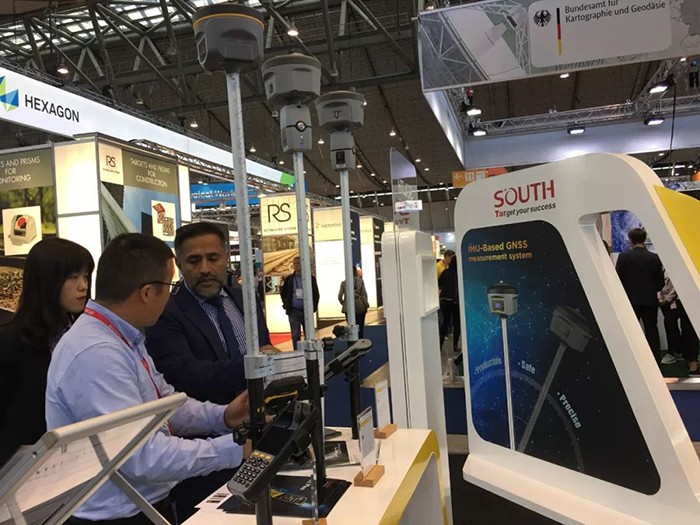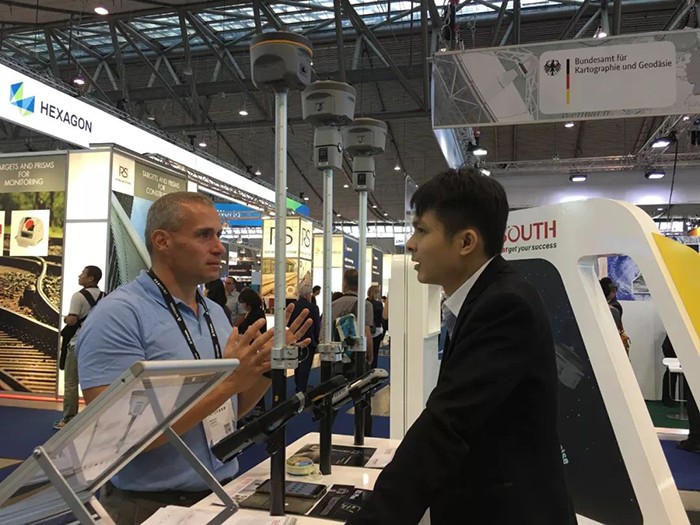 Mini LiDAR system SZT-R250, has the advantage of long-range, high-precision and high-efficiency. The projects developed by SOUTH 3D Laser Project Team in Cambodia, Africa and the Philippines were also introduced at this exhibition. Those solutions have brought new ideas and technologies to users and left a deep impression. LiDAR has become the new favorite of the surveying and mapping industry.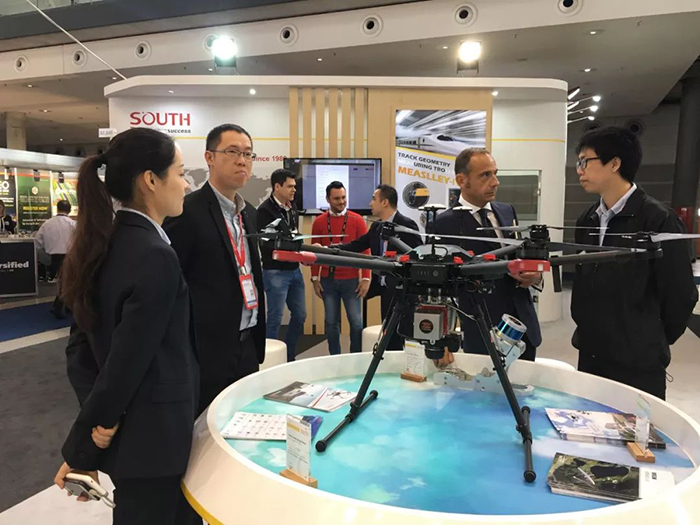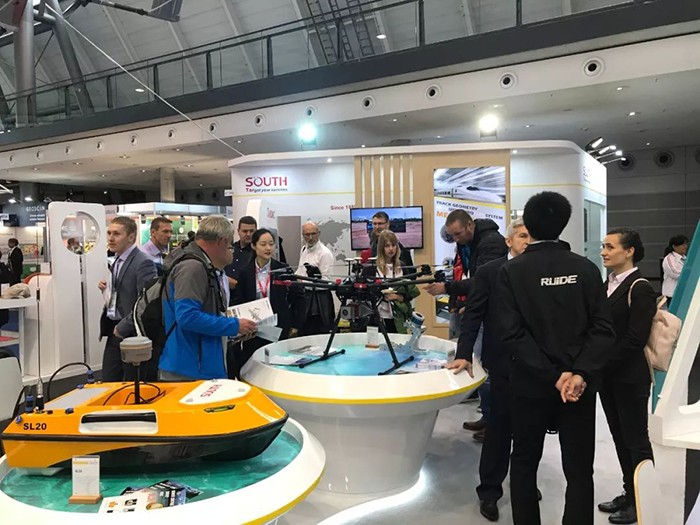 VTOL fixed-wing drone MF2500. It has the characteristics of long endurance of fixed-wing UAV and multi-rotor UAV that are easy to take off and landing. With small requirements for take-off and landing sites, and it can be operated smoothly in complex terrain areas such as mountains, hills and plateaus. The 2.5 hours endurance significantly improves work efficiency.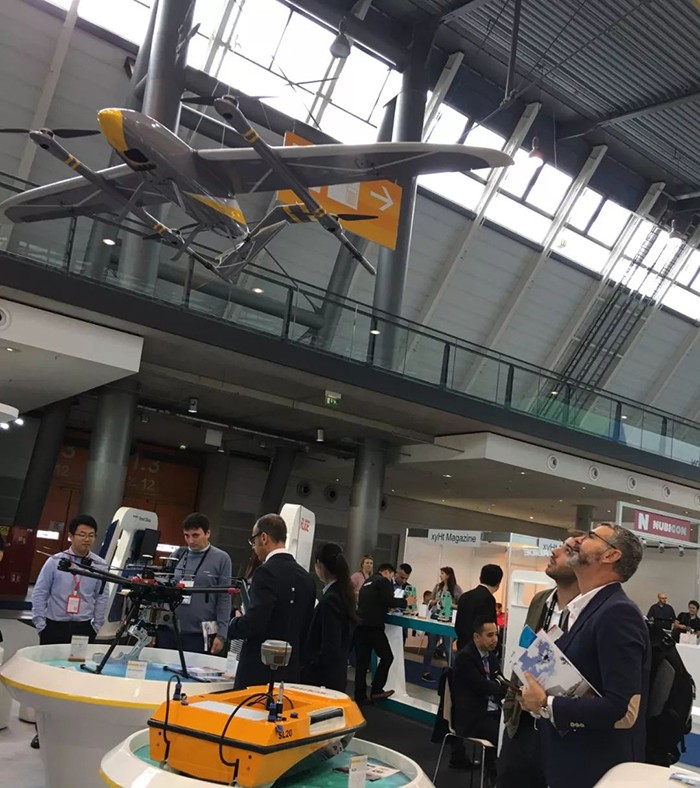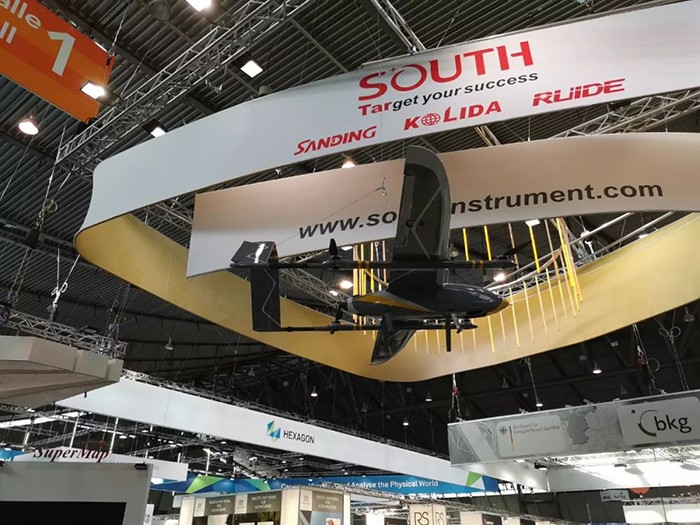 SOUTH USV SL20 can realize autonomous navigation and intelligent obstacle avoidance, and sustainable high-intensity operations. The accuracy of underwater terrain data obtained by USV underwater measurement technology can meet the accuracy requirements of large-scale topographic maps. In complex waters condition, it can greatly reduce the labor intensity of surveyor, double the efficiency of field surveying, and avoid the danger of water workers in the field.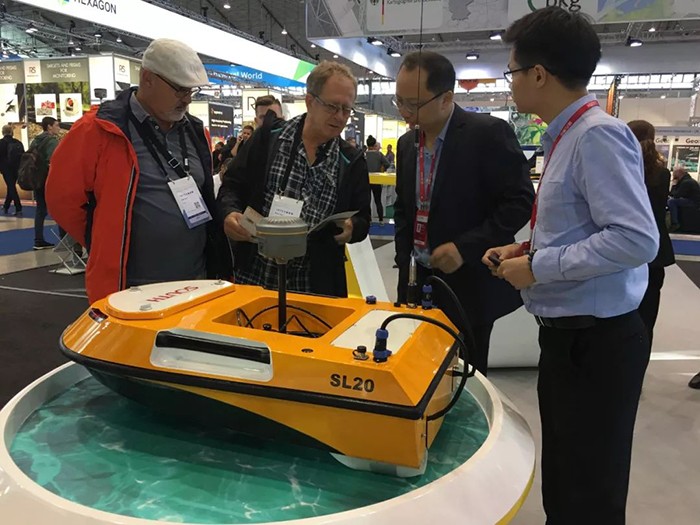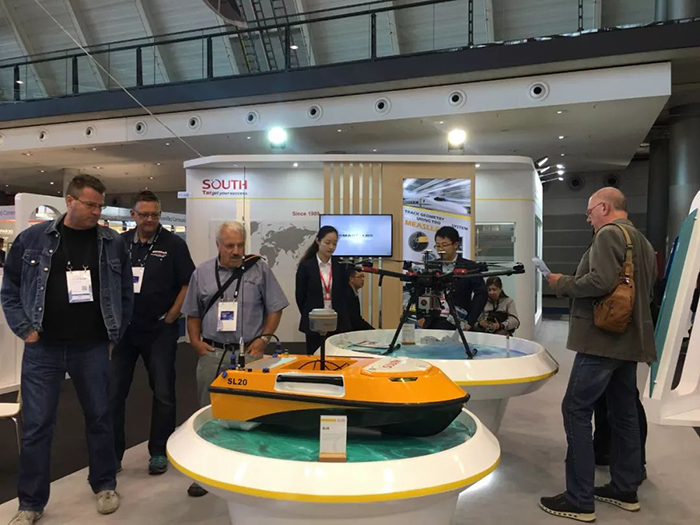 After years of painstaking efforts, SOUTH brand has won a good reputation around the world, and using the newly technologies, solutions and service to give back to users. Meanwhile, SOUTH has also proved its determination to go global in an all-round and multi-level way.