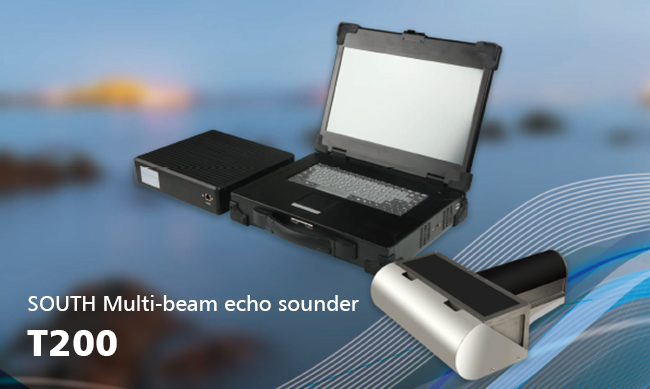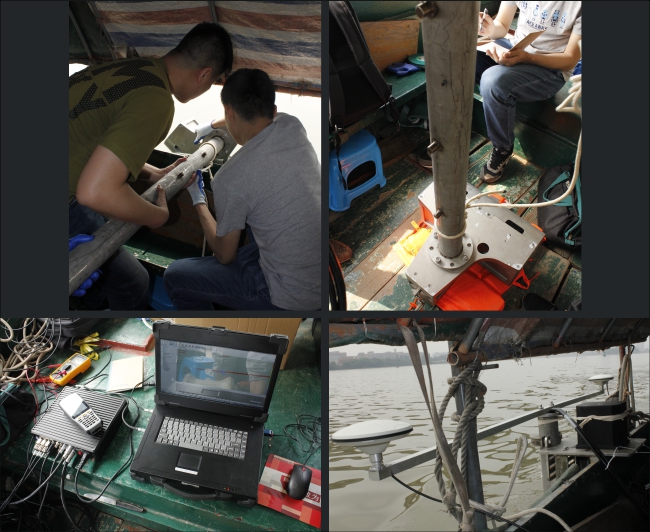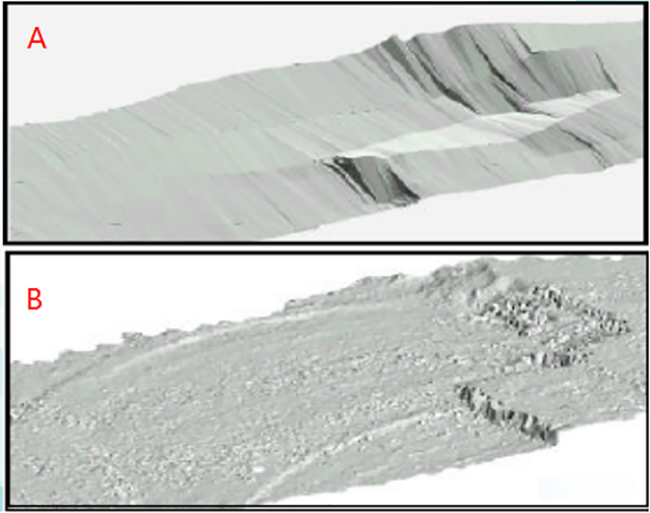 There are some differences when we use single beam echo sounder and multi-beam echo sounder for hydrographic survey. As the above pictures, Picture A measured with single beam echo sounder system, Picture B measured with multi-beam echo sounder system. If we need to use for volume calculation, salvage, under water dragging, and under water survey, SOUTH T200 multi-beam system can bring you higher accurate solution for better economic effect.
Why multi-beam echo sounder can get much higher resolution? See as below picture, single beam echo sounder is only one beam for sounding transmission with around 7° transmit angle. But multi-beam echo sounder normally can transmit hundreds beams at the same time with around with 1° transmit angle. We take SOUTH T200 as example, T200 is 512 beams, 1°×2° transmit angle. As the red lines of below picture, multi-beam can get the more reliable topography under water.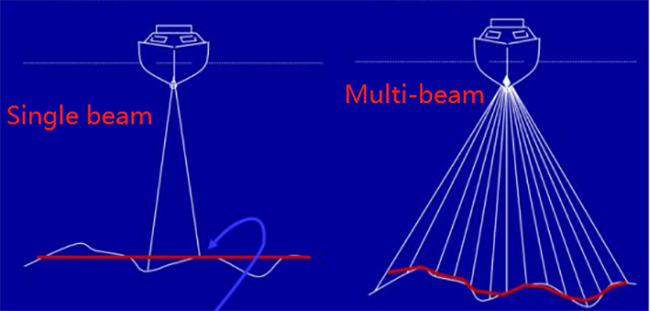 Below picture shows the detecting performance of SOUTH T200, this is a channel topography survey project.

SOUTH T200 measured in a rip-rap project.

Multi-beam echo sounder system normally consist: multi-beam data process unit, multi-beam transducer, Inertial navigation system (IMU + RTK), sound velocity profile, sound velocity sensor, software and power supply equipment. See as below picture: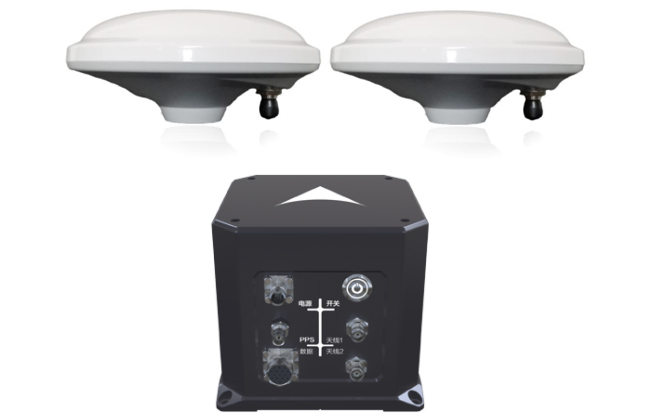 INS: Inertial Navigation System + dual antenna RTK. INS is used for correcting the latency, motion and heave.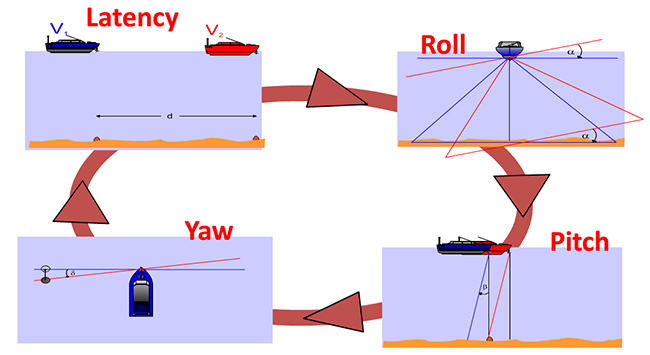 SV: Sound velocity sensor, normally combine together with the multi-beam transducer, to get the real-time water surface sounding velocity.
SVP: Sound velocity profile, normally use for measuring the layering velocity of water. See as below picture, show the different sound velocity in different layers under water.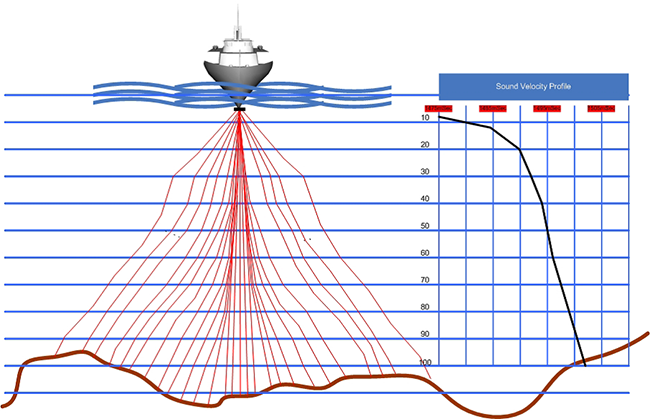 Above are the echo sounder hardware, and SOUTH multi-beam can support Hypack, QINSy and PDS software, let clients use worry-free.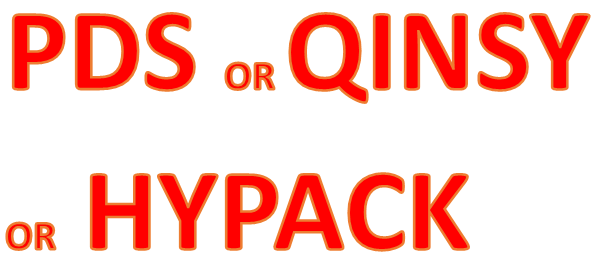 With abundant project experiences and long time marine device manufacture, SOUTH Multi-beam echo sounder system will bring you a professional and high efficiency marine survey solution.