Practical survey training is always a big headache, especially during pandemic.
The practical training for senior graders is always a big challenge in college survey teaching, as some complex environments are hard to observe, reproduce and deal with, for example, mountain, dam, mining site, tunnel, etc. Therefore, it inevitably comes with high cost, high loss and high risk in practice. What makes things worse is that sometimes online course remains the only option to schools during pandemic lockdown in recent years. It's getting more and more difficult for teachers to evaluate whether the students have mastered the skills and accomplished the goal.
This World's First is now expanding in the globe.
Maybe you have no idea of what it is and how it works yet, it's indeed impacting there. Usually only those who have sound vision and open mind will see a bigger picture and take the fruit first. When most of the markets are not aware of this new revolution, the mainland China has become the pioneer that integrates VR technology into teaching, training, exams as well as survey skill contests. Meanwhile, the Ministry of Education here is now accelerating the 1+X Program for survey skills certification. To look further, Hong Kong is expanding the business after the first success in Hong Kong University of Polytechnics, and another vivid case just came from Malaysia days ago.
Facts speak aloud, and comments from target users are definitely of great reference value.
Around 80 undergraduates.
Faculty of Built Environment and Surveying.
iKL-GIS Survey Training Camp.
UTM (Universiti Technologi Malaysia), Kuala Lumpur.
Feb 17 to 24, 2022.
https://www.southinstrument.com/uploads/file/2022-03-18/6233dabec330a.pdf
https://www.southinstrument.com/uploads/file/2022-03-18/6233db0380cc2.pdf
According to the 2 typical trial reports above, the students thought highly of such game-like software kits that may supplement the traditional knowledge delivery, other than specific to indoor teaching plus outdoor practices. It helped them with not what an instrument simulator program can do, but an amazing complete workflow from equipment operation, coordinates transformation, data capture to mapping output. The survey filedwork has become much more interesting than ever because users may enjoy the sim-to-real scenes and also the sim-but-real experiences in the virtual-based 3D environments with urban areas, hilly terrains and a variety of ground features.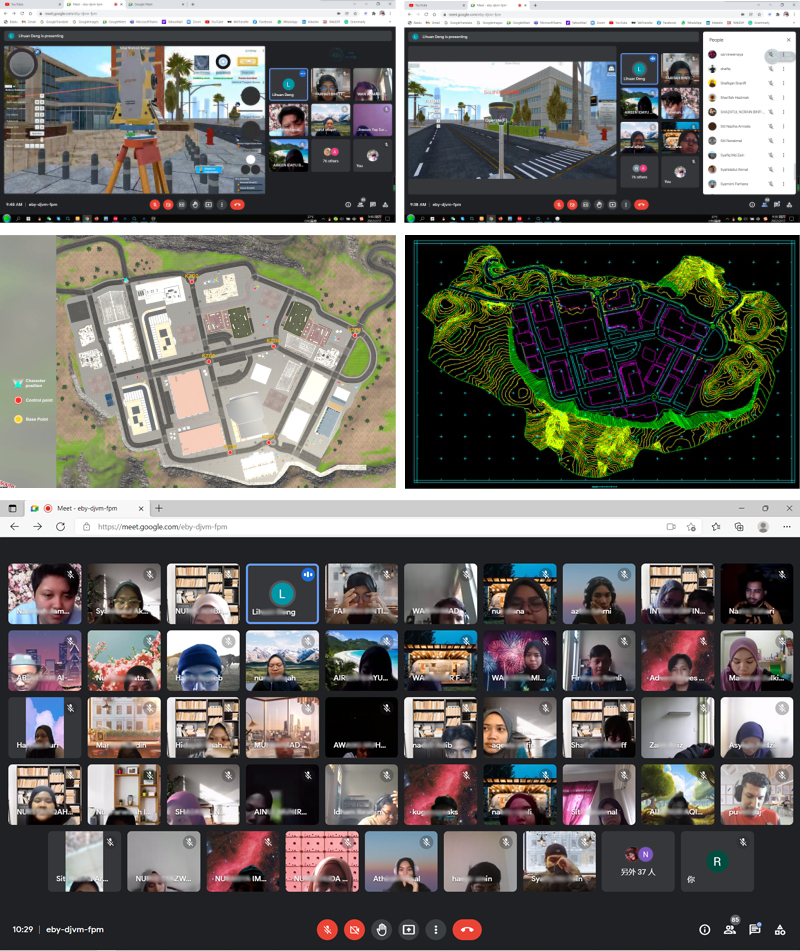 It's time to explore more about how VR benefits the modern survey training.
They have just tried only one of our VR training modules, and the system actually includes abundant options for survey methodologies and overall survey practices, and even some new technologies like UAV photogrammetry, USV marine survey, terrestrial laser scanning, etc. This revolutionary reform could well prepare the students for future career and satisfy the commercial society most, believe it or not.


To learn about what it is, please click
https://www.youtube.com/channel/UCzodkP6BIHKEhPe_WeHVO9A/videos


To see how it benefits to schools, teachers and students, please click
https://www.youtube.com/watch?v=Rd5XfJ7cyPI


Search "SOUTH VR Simulated Survey Training Center" and subscribe to check more. Interested parties may contact your local distributor and collect more information.