The 28th edition of INTERGEO takes place from October 18 - 20, 2022 at Messe Essen, Germany, focusing on digital twins and BIM in construction of surveying and digital urban planning, as one of the leading trade fair for geodesy, geo-information and land management in Europe.
SOUTH as a representative innovative enterprise in the field of surveying equipment manufacturing, appeared with a number of high-end intelligent equipment such as the SPL-1500 Terrestrial Laser Scanner, NS10 and NTS-591 Robotic Total Station, INNO7 Intelligent GNSS Receiver, etc.
Mr.Liviu Constantin Ilinca as SOUTH representative shared the latest development of SOUTH group in Europe and international market in recent years at the China-Germany Geo-information Technology Cooperation Forum.

The star products that gets a lot of attention!
Small and lightweight SPL-1500 Terrestrial Laser Scanner is only 6kgs, measuring range up to 1.5-1500m and measuring accuracy up to 5mm@100m, measuring speed of 2 million points per second, 5 "HD (720×1280) touch screen, WLAN connection, remote control, integrated a variety of sensors in one, making the measurement more easy and convenient.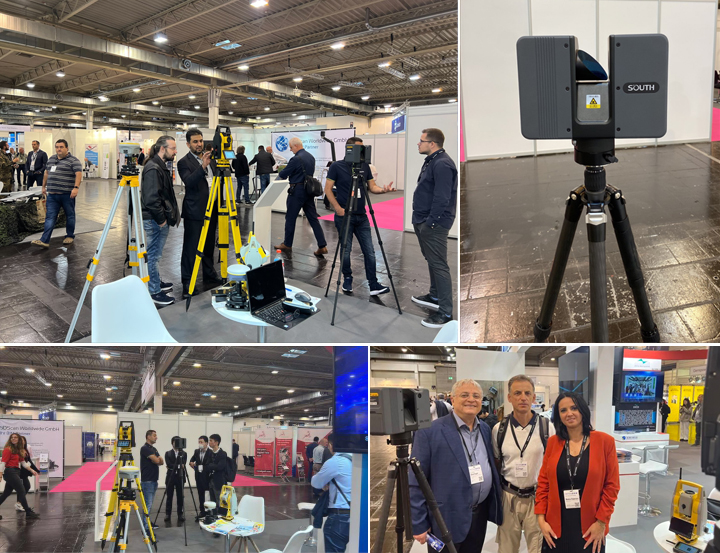 SOUTH high precision Robotic Total Station adopts automatic sighting targets, automatic search prism, with patent certification of high-speed angle measuring technology, carrying a 6.0 inch HD LCD touch screen, intelligent CPU processor with android operating system. It builds the foundation of automatic measurement platform, and brings the limitless possibilities to the traditional and intelligent surveying.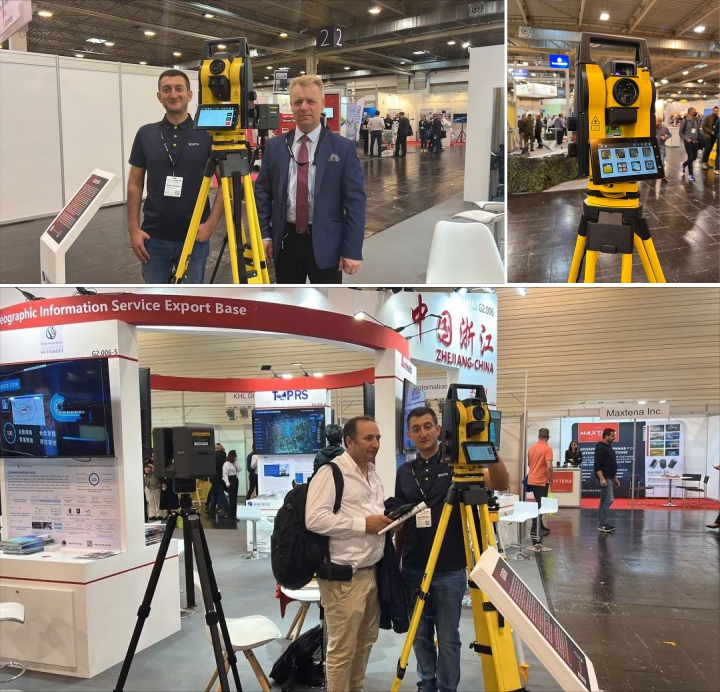 The 4th generation SOUTH GNSS receiver INNO7 is equipped with a 5G full network module, 15km internal UHF range through "Far-link" protocol and HD 1.54 inch color LCD touch screen, built-in 64GB solid-state storage , INNO7 is integrated with a new generation IMU module which is simple and easy to operate, the tilt compensation range up to 60 degree.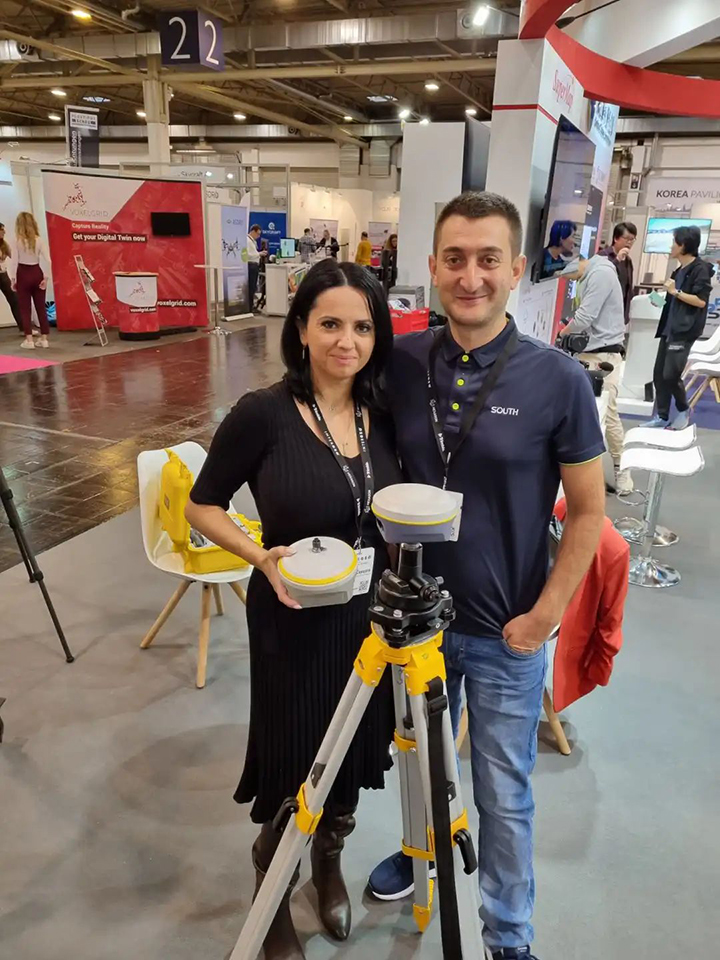 18-20 Oct 2022, HALL2 G2.006, Messe Essen
The exhibition continues, welcome all friends come and exchange experience!
---
About SOUTH
SOUTH devoted to the developments of Geo-information industry in China, and committed to world-class survey equipment manufacturer and geo-information solution provider. Owns 30 provincial branches, more than 100 prefecture-level branches, SOUTH has respectively focused on satellite navigation, high-speed railway precision measurement, UAV aerial survey, and LiDAR measurement, precise location services, geographic information software system, and other subsidiary.