The journey of success begins with one suitable equipment. Galaxy G5, the new SOUTH GNSS receiver, is designed for improving surveys. It provides everything you may need for a successful survey--accurate, durable and easy-to-use. Explore more features of G5:
Color Touchscreen
1.3-inch HD color LCD touchscreen makes every single step smooth and simple. Each setting and status is under your control on the screen.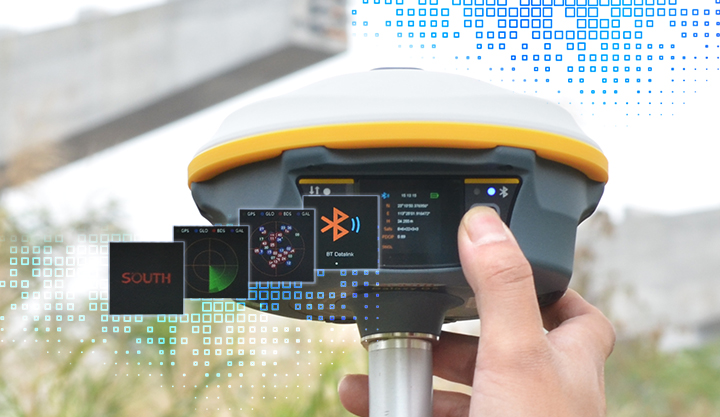 Powerful Inbuilt Radio
Coupling the new UHF module with Farlink significantly increases the signal sensitivity and transmission efficiency, with which Galaxy G5 successfully achieves 10~15km ultra-long-distance working range. Moreover, the power consumption of this new module gets 60% lower than the previous one, effectively extending the Base working time.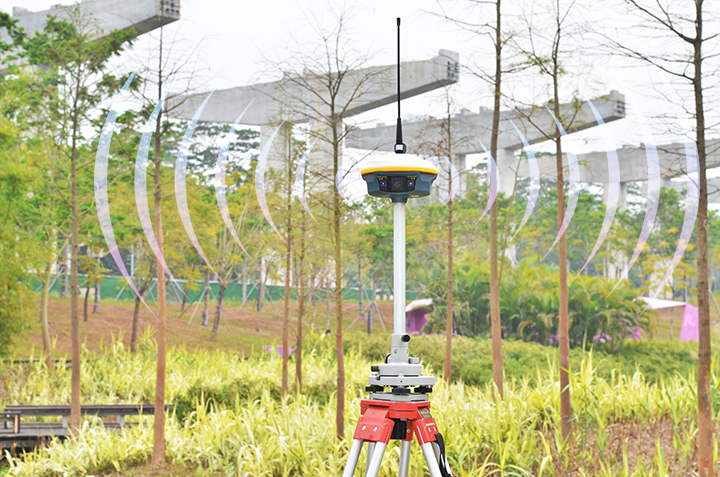 Upward Antenna Design
The upward antenna design is a great breakthrough of GNSS receiver. With antenna on the top, receiving and transmitting signals is much easier. In addition, the antenna interface is protected by the top cover to avoid accidental damage.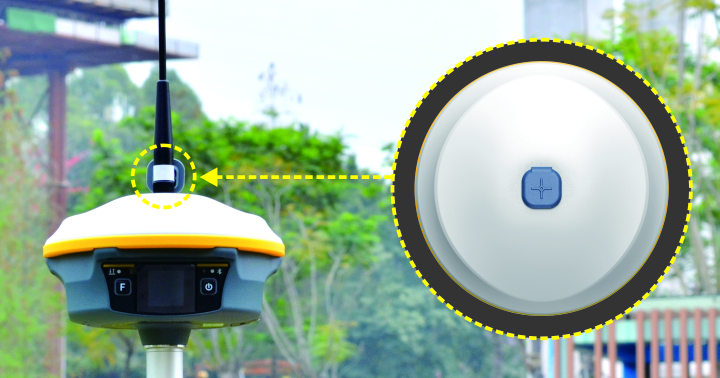 Incredible Battery Capacity
Galaxy G5 utilizes a built-in 10000mAh ultra-large capacity Li-ion battery that can support 25 hours of continuous work (Static). Meanwhile, only 4 hours of charging through type-C will get G5 ready for the next 25-hour work.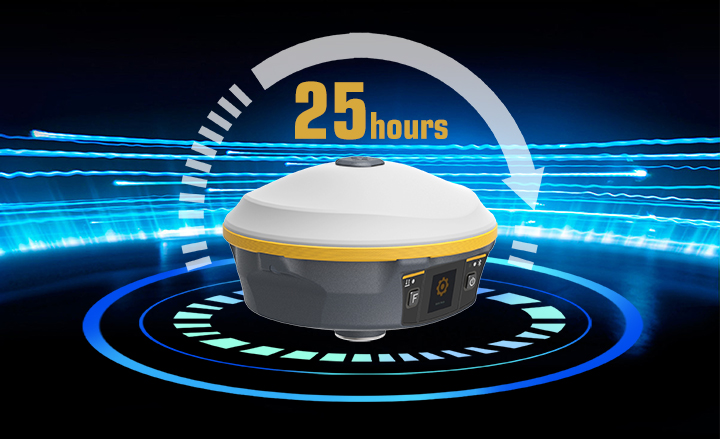 Double Data Backup
With RTK backup, G5 stores data in both receiver and controller to avoid data loss. Check this function on EGStar and protect your data.