How many options of SURVEY SERVICE are available? ---- 3 options: data capture, data process and one-stop.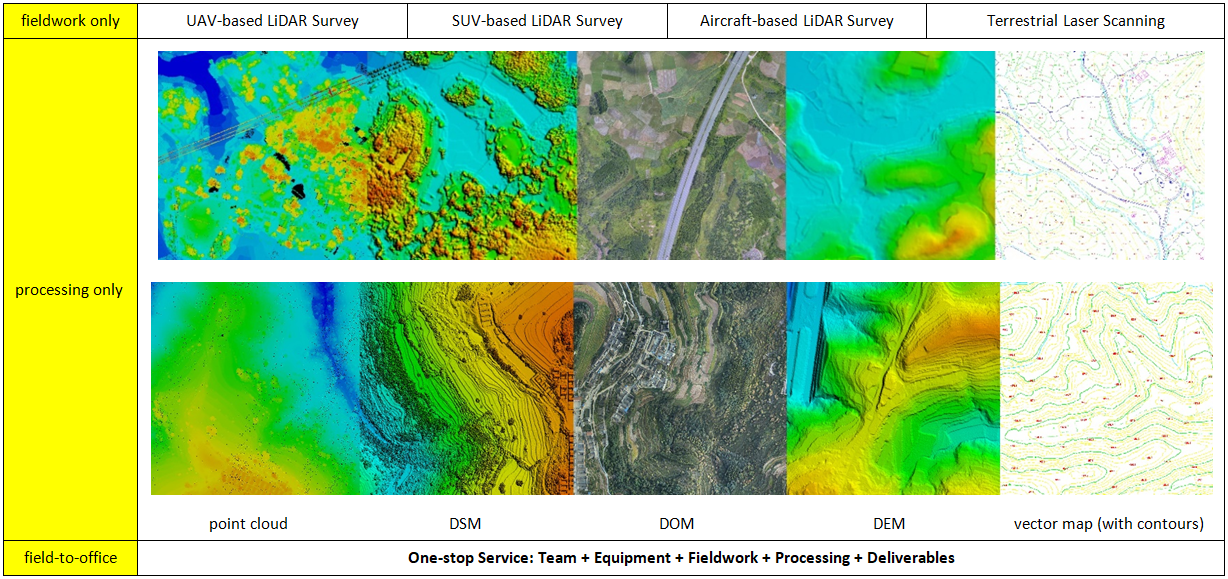 What facilitates us with such abundant PROJECT EXPERIENCE? ---- Years of survey service practices!

Note: the statistic above was collected from the project cases done by the group company during 2017 to 2019.