Professional GIS Collector
The new generation hand-held GPS polar X series, Android 5.1 OS installed, applied Octa-Core 1.5GHz processor inside. Integrating multiple sensors which is very useful in the field work.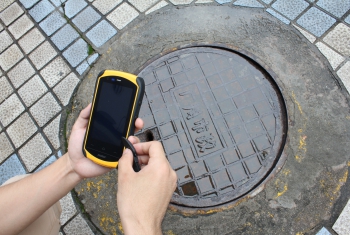 X2 handheld is a durable, compact GIS collector with an integrated high-yield GPS receiver, ideal for asset management and inspection applications. It is the latest addition to the X series family of GPS handhelds from South, providing an affordable platform to arm an entire mobile workforce with a reliable and accurate professional GPS handheld incorporating the Windows Embedded Handheld OS/Android OS. X2 adopts professional GPS module, 72 channels, GPS, BDS and BGLONASS(optional) tracking, ensure faster satellite tracking and more reliable positioning result. Compatible with GIS oriented workflows, X2 is the smart solution you can trust for standardizing inspections and asset management.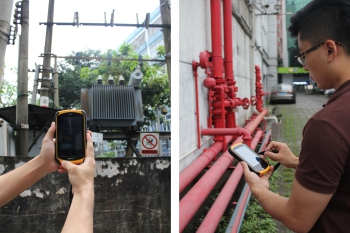 It may look like a smartphone, but X2 is all business. Rugged cover meets the need of filed work. It has a large screen so you can easily view data or photos even in direct sunlight.
You can be confident that your teams have a real, professional tool -- built to work in even the tough conditions.